WINDMILL OF TŘEBÍČ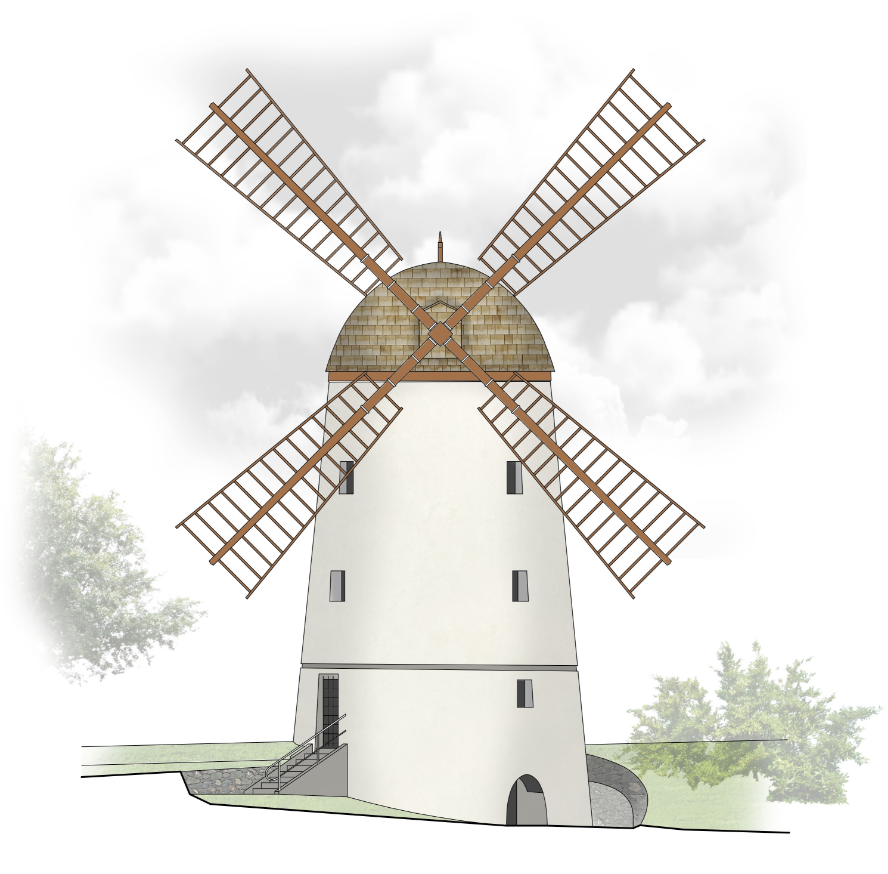 Although there were lots of Dutch-type windmills in the Czech Republic, the windmill in Třebíč is unique due to its purpose of use. The milling technology powered by wind energy was used for crushing tree bark to produce tannin, which is a necessary agent for tanning hides. From the Middle Ages, the local processing of hides and leather production were one of the common sources of livelihood for the inhabitants of Třebíč.
Later in 2018, the new town council decided to renovate the technical monument, which had been abandoned tens of years ago, and to use it for historical and social purposes. The project and reconstruction works were done in a record time and, by the beginning of 2021, the building welcomes its first visitors.
Have a look inside and learn more.
THE HISTORY OF THE WINDMILL
AS THE TIME WENT
BY WITH THE WINDMILL
THE LOCATION OF THE WINDMILL
GPS: 49.2115099, 15.8674557
Since 1836, the windmill has been located in the town district of Třebíč called Stařečka, at the altitude of 440m on a hill ever before called Kanciborek, in Dvorského street, house number 190/35.
View contact